Accely Consulting's Efficient and Effective IT Services Earns GoodFirms Recognition
26-Jul-2019
Accely consulting is recognized among the top IT development countries in the US at GoodFirms for its application of information technology in making business processes more effective and efficient.
About Accely Consulting
Accely Consulting holds expertise in satisfying its customers by supporting them with flexible, rapidly deployed business analytics solutions through the SAP suite of applications and other famous technologies.
The company looks upon automation as an opportunity to develop a collaborative approach between the recent technology and the industry's extensively acquired technologies.
The company provides its clients with high-value solutions and rapid return on investment by differentiating from their competitors in their depth of technical knowledge, project execution, and problem-solving skills.
Accely Consulting focuses on delivering optimal solutions to the customers by progressively maintaining fixed price, rapid staff responses, and by blending deep technological expertise with relevant experience. It is one of the top business application provider companies authorized by SAP- the company's value-added partner.
The company holds expertise in providing enterprise application support, information technology, and consulting services in various sectors such as consumer goods, retail, wholesale, engineering and construction, life-sciences, and manufacturing.
GoodFirms Research Methodology
GoodFirms is a B2B research and review platform for software and various IT categories. All registered companies in different service categories are distinguished based on client satisfaction, overall industry experience, and market penetration at GoodFirms that are analyzed by a team of researchers and analysts at the company. Quality, Reliability, and Ability are the three crucial parameters on which these registered companies are further scrutinized at GoodFirms.
Acknowledged by GoodFirms
GoodFirms acknowledged Accely Consulting for their extraordinary performance in information technology, artificial intelligence, and cloud computing services.
1)    Information Technology
Accely Consulting provides internet and mobile application development, technology competencies, business collaborations, enterprise business integration, and application management services.
The company recently acquired a license in iPhone development services and has successfully concluded a few projects on this platform along with providing various Android applications.
Accely consulting also offers technology competency service, which provides the opportunity to develop and apply modifications to the existing technology.
The business collaboration service provided by the firm increases the connection between the company and its clients, which serves to be very useful in solving client's problems effectively.
The firm also provides consultation, implementation, and management of integrated services on all well-known integration platform and open source technologies.
Accely Consulting also stimulates the lifecycle of implementation by offering pre-configured process mappings and learning the best industry practices.
GoodFirms approved all the parameters mentioned above and is looking forward to adding Accely Consulting to the list of top  IT companies in the USA.
2)    Artificial Intelligence Services
Artificial Intelligence is implemented majorly on business process automation technologies.
Robotics Process Automation(RPA) is one such form of services delivered by Accely Consulting. With the implementation of artificial intelligence, this technology provides the clients the authority to configure computer software to stimulate and integrate the human actions that interact with digital systems for carrying out specific processes.
Accely Consulting holds a prominent position among the top artificial intelligence companies in India at GoodFirms.
3)    Cloud Computing Services
Cloud computing has become a new fashion that is in favor of information technology. Following this trend, Accely Consulting emerged with the SAP cloud platform.
This platform ensures to deliver the essential platform services and exclusive in-memory opportunities for developing and expanding mobile-enabled cloud applications.
Accely Consulting is recognized among the top cloud computing companies in California at GoodFirms.
The company is leading the digital world by the application of tools dealing with IoT, big data, analytics, design thinking, and more.
The team of service providers at the company integrates the client's cloud applications with the help of pre-packaged integration content to complement the productivity.
Their team of service engineers also excel in managing critical data by achieving insights from live transactional data using the most progressive in-memory data management technology.
Accely Consulting believes in expanding the scope of business operations without disturbing the stability of the on-going processes and holds leadership in providing cloud computing services to both big and small industry clients by delivering the best of their solutions.
About GoodFirms
Washington, D.C. based GoodFirms is a maverick B2B research and reviews firm that aligns its efforts in finding the top information technology, artificial intelligence and cloud computing service provider companies delivering unparalleled services to its clients. GoodFirms' extensive research process ranks the companies, boosts their online reputation and helps service seekers pick the right technology partner that meets their business needs.
About the Author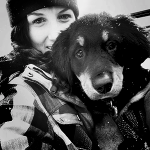 Anna Stark is presently working as a Content Writer with GoodFirms – Washington D.C. based B2B Research Company, which bridges the gap between service seekers and service providers. Anna's current role lingers her to shape every company's performance and key attributes into words. She firmly believes in the magic of words and equips new strategies that work, always in with ideas, something new to carve, and something original to decorate the firm's identity.